skip navigation
Daily Schedule
Tue, May 23, 2017
DAILY SCHEDULE
WEEKLY SCHEDULE
Tuesday, May 23, 2017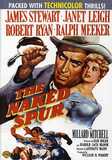 James Stewart, Robert Ryan. An engrossing Western about a bounty hunter on the trail of a dangerous outlaw and his lovely traveling companion. 1953/color/93... more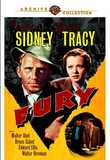 Joe Wilson, a wrongly jailed man thought to have died in a blaze started by a bloodthirsty lynch mob, is somehow alive... but dead to all he ever stood for and perhaps ever will be,... more
11:00 AM
C - 81 m

TV-PG
Widescreen
Closed
Captions
12:30 PM
B/W - 86 m

TV-PG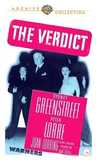 Forced to retire because his techniques are deemed "old-fashioned" a Scotland Yard detective and his friend conspire to dupe a young arrogant detective by committing the perfect... more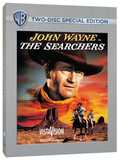 Working together for the 12th time, John Wayne and director John Ford forged THE SEARCHERS into a landmark Western offering an indelible image of the frontier and the men and women... more
6:00 PM
B/W - 116 m

TV-14
An isolated mountain man survives the cruel winters alone in the Rockies while hunting the Indians who killed his common-law wife and adopted son. Directed by Sydney... more
TCM PRIMETIME - WHAT'S ON TONIGHT:
STAR OF THE MONTH: STAR OF THE MONTH: CLARK GABLE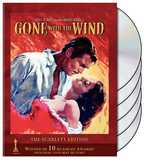 Period romance. War epic. Family saga. This dynamic and durable screen entertainment of the Civil War-era South comes home with the renewed splendor of a New 70th-Anniversary Digital... more
12:15 AM
B/W - 115 m

TV-G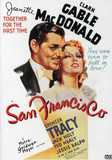 Clark Gable, Spencer Tracy. Relive the thunder of the historic 1906 San Francisco earthquake with this blockbuster film made only 30 years past. 1936/b&w/115... more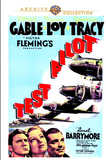 Clark Gable, Myrna Loy, Spencer Tracy. A tense drama unfolds about the hazardous exploits of a devoted Test Pilot and the effects his work has on the people who love him, namely the... more
4:30 AM
B/W - 119 m

TV-PG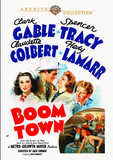 Oscar-nominated picture stars Clark Gable and Spencer Tracy as competitive oil prospectors who strike it rich in oil and romance. With screen legend Claudette Colbert, Hedy Lamarr,... more
There are no titles in the genre scheduled.
Recent Movie News
San Francisco Silent Film Festival Begins June 1
- The 22st Annual SFSFF begins June 1, with screenings running through June 4 in the historic Castro Theatre in San Francisco. The festival includes 18 programs total, with all films accompanied by live music.
Dick Dinman Salutes Undervalued Star Van Johnson!
- Kino Lorber has just released on Blu-ray a sparkling new 4K restoration of the riveting suspense thriller 23 PACES TO BAKER STREET and producer/host Dick Dinman welcomes noted author John McElwee to the show as both pay tribute to the versatile and undervalued star Van Johnson.
Kirk and Anne: Letters of Love, Laughter, and a Lifetime in Hollywood
- This is the story of film legend and centenarian Kirk Douglas and his wife of nearly sixty-three years, Anne. Their stories of enduring love and a lifetime led on the world stage unfold through the couple's own candid commentary and priceless letters from their personal archives.
TCM Movie Database
Your destination for exclusive material from the TCM vaults
LEARN MORE >