skip navigation
Daily Schedule
Wed, Apr 26, 2017
DAILY SCHEDULE
WEEKLY SCHEDULE
Wednesday, April 26, 2017
Speedy was the last silent feature to star Harold Lloyd (Safety Last!)-and one of his very best. The slapstick legend reprises his "Glasses Character," this time as a good-natured... more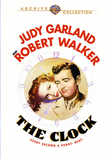 It's wartime and young people are rushing into hasty - sometimes unwise - marriages. But not pretty level-headed Alice. Then she meets Joe a G.I. on a two-day pass and falls... more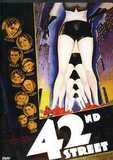 Classic, dazzling Busby Berkeley musical about a producer who may be putting on his final show only only to have a stand-in replace the star. Starring Ginger Rodgers, Ruby Keeler,... more
11:15 AM
B/W - 96 m

TV-14
The story is based on facts about a young woman who is brutally murdered in the streets of New York City and the subsequent manhunt for her killer, who eventually leads the police to... more
1:15 PM
B/W - 104 m

TV-PG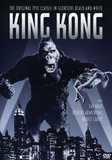 Bruce Cabot, Faye Wray. The 8000 pound gorilla in the room! The 8th wonder of the world. One of the most anticipated DVDs of all time! King Kong is every single one of those things... more
3:15 PM
B/W - 138 m

TV-PG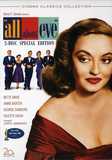 An unforgettable, acerbic look behind the scenes of New York theater, ALL ABOUT EVE depicts the glory days, even as it reveals it's denizens' naked ambition as they stand... more
Audrey Hepburn, George Peppard. A romantic comedy about a beautiful yet vulnerable small-town girl who leaves the boonies to live the wild life in New York City, hobnobbing among the... more
TCM PRIMETIME - WHAT'S ON TONIGHT:
CINEMATOGRAPHY BY HASKELL WEXLER
8:00 PM
C - 148 m

TV-14
Widescreen
Closed
Captions
10:45 PM
B/W - 168 m

TV-PG
1:45 AM
C - 110 m

TV-14
Widescreen
Closed
Captions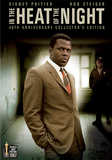 While on a trip back home in Mississippi, detective Virgil Tibbs is arrested for the murder of a prominent industrialist. His only crimes: being out late at night and being black.... more
3:45 AM
B/W - 131 m

TV-MA
There are no titles in the genre scheduled.
Recent Movie News
Alec Baldwin to Host TCM's THE ESSENTIALS
- Legendary Late Night Host David Letterman, Emmy and Golden Globe® Winner Tina Fey and Oscar-Winning Director William Friedkin Set to Join as Special Guests Throughout the Season. Premieres May 6 & Airs Saturdays at 8 p.m.
Dick Dinman & William Wellman Jr. Salute BATTLEGROUND!
- Distinguished actor, writer and producer William Wellman Jr. rejoins Dick as both salute William Wellman's Oscar-winning once in a lifetime epic military drama which has just been beautifully remastered on Blu-ray by the Warner Archive.
TCM Movie Database
Your destination for exclusive material from the TCM vaults
LEARN MORE >