skip navigation
Daily Schedule
Wed, Mar 22, 2017
DAILY SCHEDULE
WEEKLY SCHEDULE
Wednesday, March 22, 2017
A single mother discovers that within her seemingly angelic daughter beats the heart of a cold-blooded serial murderer. One woman must make a terrible decision about the daughter she... more
9:30 AM
B/W - 111 m

TV-PG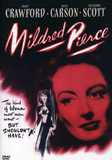 Biodegradable Ecopak. MILDRED PIERCE DVD more
11:30 AM
B/W - 114 m

TV-PG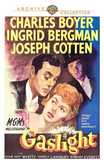 A schizoid Victorian tries to drive his wife mad; a Scotland Yard detective figures out why. Best actress Oscar for Ingrid Bergman. more
1:45 PM
B/W - 134 m

TV-PG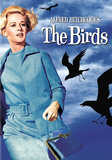 Alfred Hitchcock's The Birds is an unforgettable masterpiece that is considered one of the most terrifying films from the Master of Suspense. When beautiful blonde Melanie Daniels... more
TCM PRIMETIME - WHAT'S ON TONIGHT:
TCM SPOTLIGHT: TCM SPOTLIGHT: MARCH MALICE
8:00 PM
B/W - 123 m

TV-14
Widescreen
Closed
Captions
10:15 PM
C - 111 m

TV-PG
Widescreen
Closed
Captions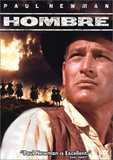 Paul Newman, Fredric March, Richard Boone. A white man raised by Apaches must fight for survival and acceptance when he's thrust into the white man's world. 1967/color/111... more
12:15 AM
B/W - 111 m

TV-14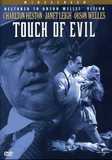 Complete, uncut and restored to Orson Welles' vision. Set in a squalid Mexican border town, Welles, as the corrupt and bigoted small-town police chief, finds himself pitted against... more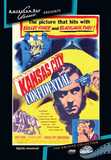 An ex GI is framed for an armed robbery, put into jail and tortured. When they cannot prove it was him, he goes on a quest to find the culprits and the reasons.. he enters into the... more
4:15 AM
B/W - 108 m

TV-14
Widescreen
Closed
Captions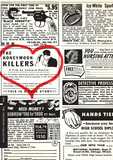 Martha Beck (Shirley Stoler) is sullen, overweight, and lonely. Desperate for affection, she joins Aunt Carrie's Friendship Club and strikes up a correspondence with Ray Fernandez... more
There are no titles in the genre scheduled.
Recent Movie News
Dick Dinman & Eddie Muller are ON DANGEROUS GROUND!
- The Warner Archive has just released an astonishing looking Blu-ray rendition of Nicholas Ray's dark yet hypnotically beautiful film noir ON DANGEROUS GROUND and producer/host Dick Dinman and his guest Eddie Muller dissect the various qualities which make this film so captivatingly unique.
21st Annual Kansas Silent Film Festival - Feb. 24-25
- Feb. 24-25. The 2017 edition of the KSFF will be staged at White Concert Hall on the Washburn University campus on Friday night, February 24th and all day Saturday, February 25th. The event is free and open to the public. All films will be shown on the big screen with live musical accompaniment.
TCM Movie Database
Your destination for exclusive material from the TCM vaults
LEARN MORE >