skip navigation
Daily Schedule
Sun, Jun 25, 2017
DAILY SCHEDULE
WEEKLY SCHEDULE
Sunday, June 25, 2017
6:00 AM
B/W - 118 m

TV-PG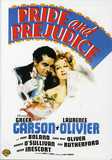 Excellent screen adaptation of Jane Austen's 1813 novel about a provincial family's struggles to marry off five daughters in 19th century England. Academy Award Nominations: Best... more
10:00 AM
B/W - 99 m

TV-PG
Steven Kenet says he killed his wife but even he doesn't really know. A wartime head trauma has left him subject to disorientations and blackouts. So he enters a psych ward where the... more
1:45 PM
B/W - 117 m

TV-PG
4:00 PM
C - 108 m

TV-G
Widescreen
Closed
Captions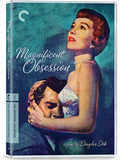 Reckless playboy Bob Merrick (Rock Hudson, in his breakthrough role) crashes his speedboat, requiring emergency attention from the town's only resuscitator-at the very moment that... more
6:00 PM
B/W - 111 m

TV-MA
Widescreen
Closed
Captions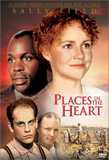 When her husband is killed, a woman is left with the family and the debts. The only way to survive is to take in borders and harvest the cotton field. Starring Danny Glover, John... more
TCM PRIMETIME - WHAT'S ON TONIGHT:
MARK STEVENS DOUBLE FEATURE
10:00 PM
B/W - 108 m

TV-PG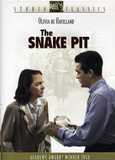 Virginia Cunningham appeared to have had an idyllic life - a nice home, a loving husband and prospects for a writing career. She is put through a series of brutal treatments,... more
12:00 AM
B/W - 124 m

TV-G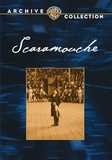 By day Andre secretly perfects his parries and lunges - and hides his true identity at night behind the mask of stage clown Scaramouche. more
There are no titles in the genre scheduled.
Recent Movie News
San Francisco Silent Film Festival Begins June 1
- The 22st Annual SFSFF begins June 1, with screenings running through June 4 in the historic Castro Theatre in San Francisco. The festival includes 18 programs total, with all films accompanied by live music.
TCM Movie Database
Your destination for exclusive material from the TCM vaults
LEARN MORE >